Motocross Switzerland
Motocross has long tradition in Switzerland
Information about Motocross in Switzerland, entry possibilities
Motocross Switzerland: There are many motocross events in Switzerland, hobby motocross races as well as Switzerland motocross competition, European championship and world championship. A motocross training in Switzerland especially for learning all elements on a motocross track in Switzerland was not offered for a long time although this is essential for all motocross riders. A good entry to advance the motocross riding skills step by step was not present. Especially in motorsport, it is important to be neither unchallenged nor overwhelmed which would result in very risky riding and the learning effect would not be as good as it can be. On the public motocross tracks in Switzerland all age, skills and motorcycles but also quads and sidecar groups are driving together. Also, for learning the techniques required for races there are no offers by the organisers. All jumping and curve skills and the knowledge how to perform the perfect start are essential for motocross races. There are also kids trainings. Because of these reasons the MX-Academy was founded. Our aim is to make a perfect entry possible for every motocross rider in one of the nicest and most challenging sports – Motocross Switzerland. MX-Academy wants to offer this for every driver, no matter which skills have already been gained. Because of that, at MX-Academy Motocross trainings in Switzerland will be performed in different groups and on different tracks to confront every driver with the best personal difficulty.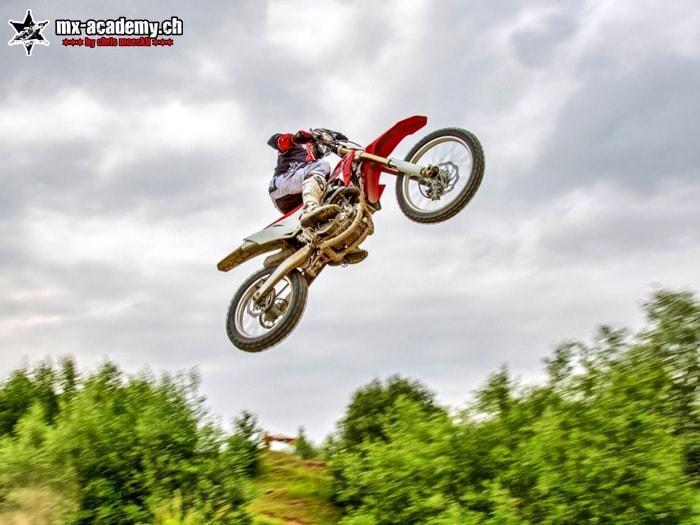 More information about motocross requirements and general information about motocross can be found at the site motocross sport.
At MX-Academy, you can profit from the 30-year-motocross-experience from riders like Chris Moeckli who has won many championships at Motocross Switzerland and Europe. MX-Academy offers an own motocross track with four divided track parts with different difficulties. MX-Academy also offers Motocross training at many different places. Within all trainings the riding area is reserved for MX-Academy. Like this, the best training is guaranteed and also beginners, kids and hobby Motocross drivers can improve their skills.
MX-Academy places value on the correct riding technique. Riding Motocross faster is only possible with a precise riding technique, better timing, balance and more exact handling of the controls. More power or risky riding will never make a faster motocross ride possible.
More information about Motocross Switzerland like Motocross for women, the Motocross team of MX-Academy or Motocross trail course can be found following the highlighted links. In the MX-Team of MX-Academy the Motocross sport can be trained intensively on a regular basis.
Motocross in Switzerland: sparked your interest? Do not hesitate to contact us via a phone call or via E-Mail. We are looking forward to welcoming you at MX-Academy! If you want to see MX-Academy events you can have a look at the event schedule Switzerland.
If you want to purchase an own motorcycle or Motocross equipment, you can do so at the Motocross shop of MX-Academy.
The biggest MX events can be seen at the site Motocross races.
Motocross Switzerland | MX-Academy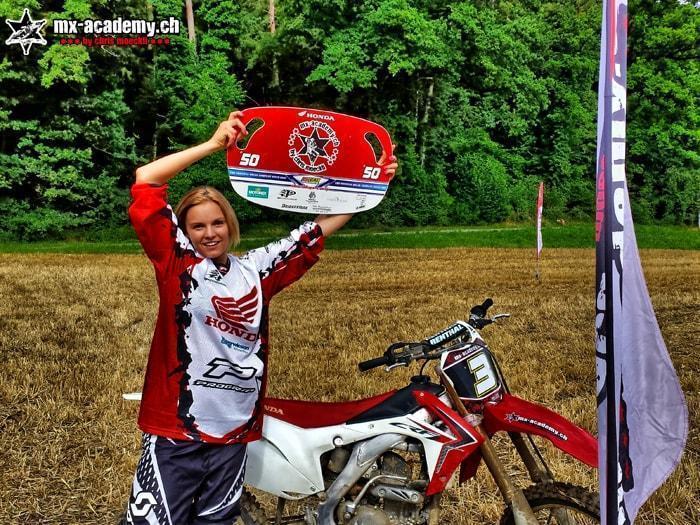 Motocross Switzerland in Zurich, Winterthur, St. Gallen, Lucerne, Chur, Innerschweiz, Central Switzerland, Eastern Switzerland and Northern Switzerland, Thurgau, Schaffhausen, Appenzellerland, Berne, Aargau, Schwyz, Glarus, Uri, Graubünden, Solothurn, Rheintal, Basel.
Created on .
Last updated on .