Fun Motocross
Motocross fun for everyone
Motocross just for fun at MX-Academy
A fun motocross day is the perfect opportunity to abandon all thoughts and to try something completely new. All you need for a perfect fun day will be provided by us. Experience fun motocross at MX-Academy.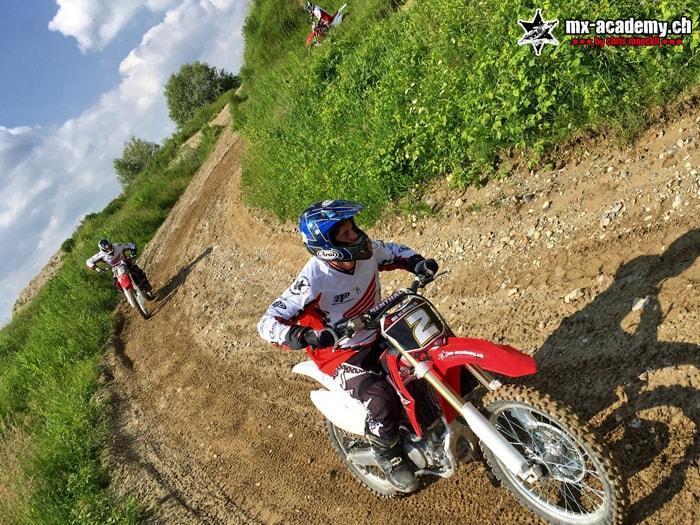 The complete safety equipment in your size and the motocross bike can be rent at MX-Academy for a fun motocross day. The only thing you need is motivation and fun with something new. You do not need a license or experience. We will lead you through the day and will provide you with many helping tips on how to control the MX bike best.
After a short instruction you will find yourself on the track. A free ride will give you the opportunity to transform the fun motocross event into your personal training. With a coach by your side, you will learn new techniques step by step. The better you know the techniques the more fun you will have riding motocross.
On different tracks with different difficulties beginners but also advanced drivers can perform a fun motocross training. This way we are able to adapt to all needs of the participants. More about the advanced techniques can be found at motocross training.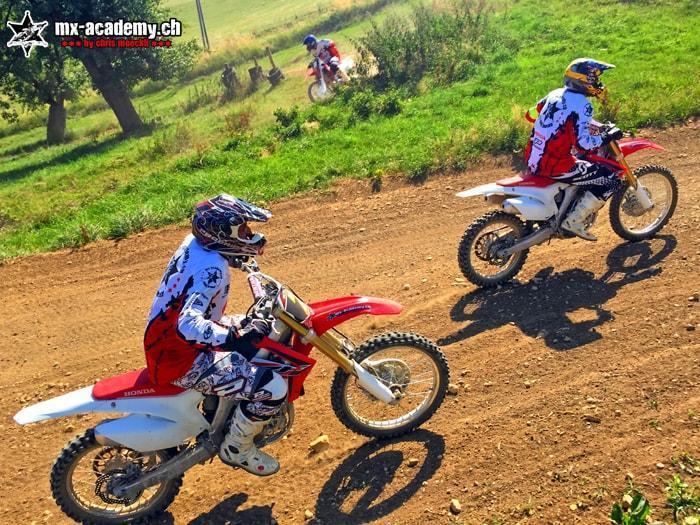 Fun motocross for the whole family
Children and women can also have fun riding motocross. We provide smaller safety equipment and bikes for them. More information about these rubrics can be found at the sites kids motocross and women motocross.
A motocross fun event is also suitable as company event. More information about that can be found following the highlighted link.
Fun Motocross at MX-Academy:
Motocross fun on a regular basis
If you want to experience motocross fun on a more regular basis you are able to become member of our motocross club. More information can be found at MX Team.
Book your motocross adventure now and experience a day full of unforgettable moments. In our motocross event schedule, you can find all dates and places and you can save your personal spot in the next course.
If you have any questions, do not hesitate to contact us.
More interesting links for more motocross fun
If you want to buy your own bike or equipment you can find many products at our motocross shop.
Fun motocross | MX-Academy
Fun Motocross, Motocross fun, Fun Motocross Switzerland, Motocross fun Switzerland