Teen Motocross Switzerland
Teen Motocross at MX-Academy in Switzerland
Teen Motocross with rented material or own motorcycle
At MX-Academy, you have the possiblity to either try teen motocross or exercise on a regular basis. Many teens are fascinated by the engines and technology. Because of that, it is easy to delight them for motorsports like motocross. Teen Motocross provides a good school of life in discipline, coordination, condition, technical knowledge and perseverance. General information about motocross sport is available by following the highlighted link.
At MX-Academy it is possible to start teen motocross at the age of 4 years. More information about that is provided at site children motocross. To see if the teen is enjoying the sport and to prevent permanent financial investments, it is possible to rent the complete equipment (motorcycle and protection equipment) at MX-Academy. If the teen is enjoying the motocross sport, there are different options offered by MX-Academy. The forthcoming way depends on how intense the sport wants to be exerted and what aims the sportsman has.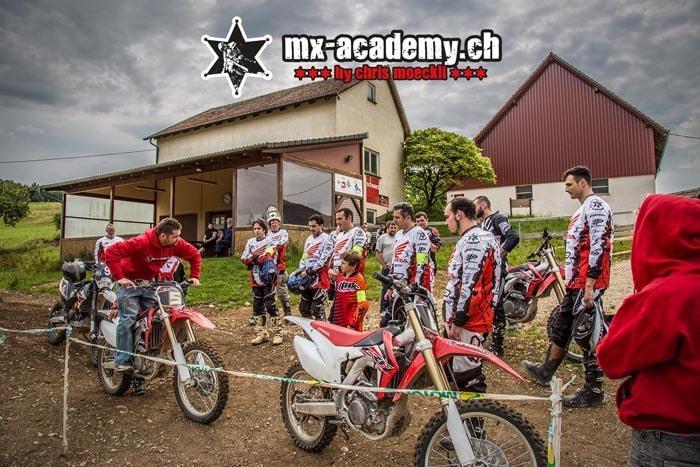 Teen Motocross on a regular basis:
For teens who want to do motocross intensely, it is possible to join the MX-Academy Motocross Team. More information about that is provided at the site Motocross Team Switzerland.
Teen Motocross is suited for both girls and boys. Information about Motocross for Women is provided under the highlighted link.
For newcomers with low budget or newcomers who watch out for high quality equipment the motocross shop at MX-Academy offers motocross equipment in different price areas. It is also possible to buy pre-owned motocross clothes from MX-School. At children motorcycle it is possible to buy a teen or children motorcycle.
At the motocross event schedule you can see all teen motocross dates of MX-Academy. If you have any questions regarding teen motocross at MX-Academy do not hesitate to call or write an Email at . We are looking forward to hearing from you!
Teen Motocross | MX-Academy
Information about teen motocross Germany can be found under the marked link
Teen Motocross, Teen Motocross in Switzerland, Teen Motocross in Zurich, St. Gallen, Basel, Chur, Inner Switzerland, Central Switzerland, Eastern Switzerland and Northern Switzerland, Thurgau, Schaffhausen, Appenzellerland, Berne, Aargau, Schwyz, Glarus, Uri, Graubünden, Solothurn, Rheintal
Created on .
Last updated on .