Off-road Switzerland
Riding off-road in Switzerland at MX-Academy by Chris Moeckli
Off-road Switzerland – riding off-road for everybody
Off-road Switzerland – Are you looking for an opportunity to ride off-road in Switzerland? Riding off-road with about 100kg and 40hp. MX-Academy by Chris Möckli offers you multiple off-road tracks. Whether in Switzerland, in Germany or in Dubai – We offer you the chance to ride off-road and to rent all necessary equipment. Of course, you can also take part with your own equipment.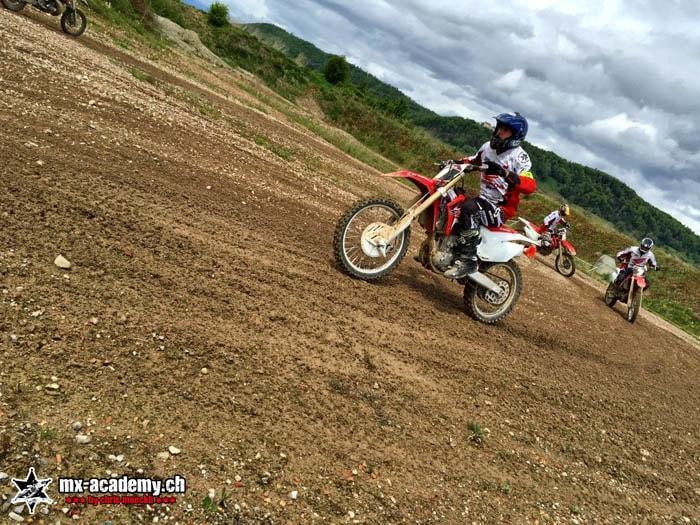 Riding off-road is a very good way to improve your body control on the bike and to train your driving skills in the sport that is Motocross. Besides, you get to see some beautiful scenery, especially in Dubai UAE.
Off-road Switzerland at MX-Academy – When riding off-road at MX-Academy, you first learn the basic techniques required for off-road riding. Those are basic positioning on your bike and balance. After that, you get to train techniques building on those basic ones: jumping, riding ruts or riding in sand and much more. Off-road is a very complex sport and thus, you need much training to learn and to master the more advanced techniques. If you want to do that regularly with Motocross Training, you also have the opportunity to join our MX-Academy's own Motocross team. More information about riding off-road in our team can be gathered under the link.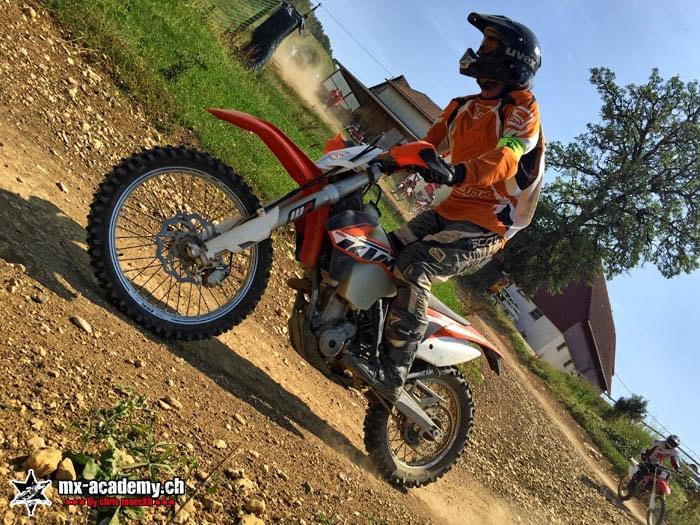 Should you already happen to be very experienced in riding off-road, you also have the possibility to ride off-road in Dubai. This special highlight offers you never seen before fun in the dunes of Dubai! Desert sand that goes on for miles, sun and the ocean, with you and your off-road bike right in the middle of it. You can get more information under Off-road Dubai.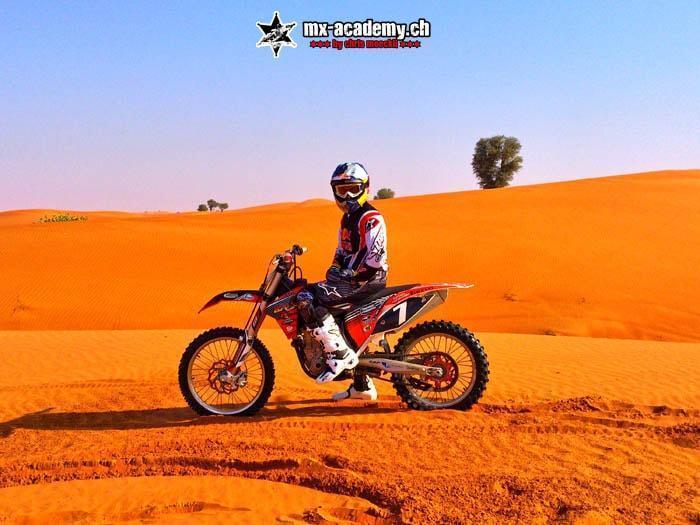 Off-road Switzerland – If you want to ride off-road in Switzerland and don't know where, contact MX-Academy and you will experience the ultimate off-road fun. In our event-schedule Switzerland you can see every event and sign up for them right away.  If you have questions concerning off-road Switzerland or Dubai, you can always contact us. We look forward to hearing from you!
If you want to purchase your own off-road equipment or a bike, you can do so in MX-Academy's Motoshop under Enduro shop and buy Motocross.
Off-road Switzerland | MX-Academy
Offroad in Zurich, Eastern Switzerland and Northern Switzerland, Thurgau, Schaffhausen, Appenzellerland, Berne, Aargau, Schwyz, Glarus, Uri, Graubünden, Solothurn, Rheintal, Winterthur, St. Gallen, Lucerne, Chur, Innerschweiz, Central Switzerland.
Created on .
Last updated on .