Motocross rental Switzerland
Rent a motocross - MX-Academy
At MX-Academy you can rent a motocross and borrow safety equipment
At all events at MX-Academy you are able to rent a motocross and if you do not own the safety equipment you can borrow it as well. At MX-Academy, you can rent the most modern bikes which are replaced on a yearly basis. All motorcycle sizes are available, for example CRF50, CRF110, CRF125, CRF150 and CRF250.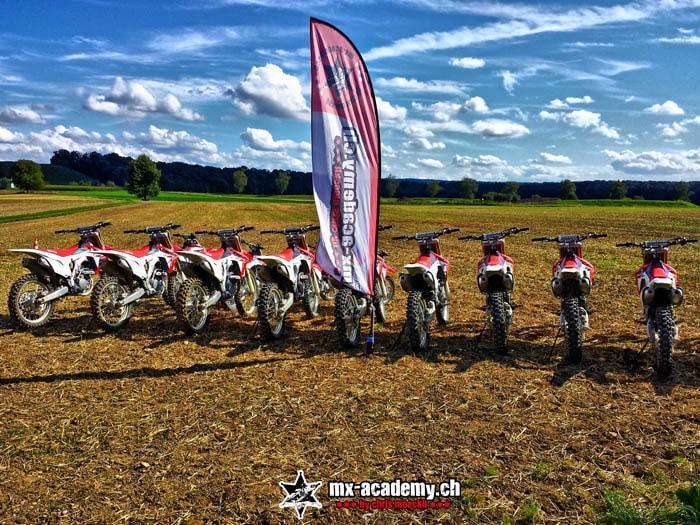 Because the correct riding technique is essential in motocross sport, every beginner has his own coach until he is able to ride alone. When renting a motocross there are 3 tracks available: a beginner track, an advanced track and a professional track. If one does not have the required skills and techniques motocross renting and riding can be very dangerous. Because of that and because riding motocross is much more fun if you know the basic techniques, MX-Academy builds on the following: Learning to go fast by achieving riding skills not via risk and force. This would result in an accident sooner or later. If you found interest in motocross sport and want to perform this sport on a regular basis, you can join the motocross team of MX-Academy. More information can be found following the highlighted link.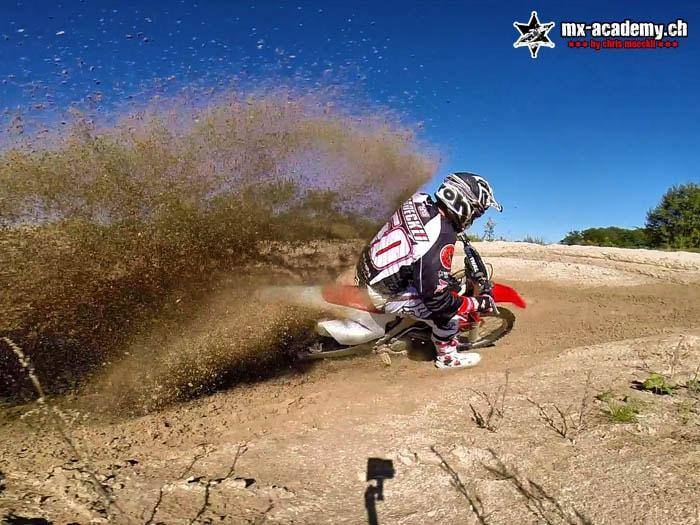 Motocross renting for kids and women:
Motocross renting for kids can be found following the link kids-motocross.
More information about motocross for women can be found at site motocross women.
Motocross renting for groups:
More information about that can be found at site corporate event in Switzerland and team event.
If you want to buy your own motocross equipment, you can see many offers at motocross shop of MX-Academy. For example, there can be found used Motocross clothing and affordable Motocross equipment for motocross riders who do not want to ride on a regular basis.
If you have any related question or want to rent a motocross, do not hesitate to contact us! We are looking forward to getting in touch with you. If you want to book an event you can see all dates at the mx event schedule.
Motocross rental Swizerland | MX-Academy
Rent a Motocross in Zurich, Winterthur, St. Gallen, Basel, Lucerne, Chur, Innerschweiz, Central Switzerland, Uri, Graubünden, Solothurn, Rheintal, Schaffhausen, Appenzellerland, Berne, Aargau, Eastern Switzerland and Northern Switzerland, Thurgau, Schwyz, Glarus, Motocross rental Germany, Motocross rental Austria.
Created on .
Last updated on .